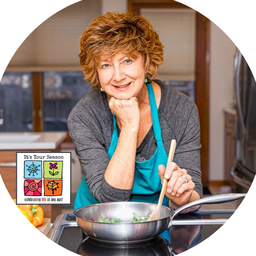 We Are Celebrating Life at Any Age! These IYSL lifestyle podcasts are you, for you, from people like you. We all share a lot as we mature in life and the journey is made even more special when we can celebrate it with someone else. In the LIVING WELL series, my guests will share their stories of being ordinary people, like you and me, and doing the extraordinary. Pivoting, building businesses, creating, renewing, and rewarding themselves by Living Well. We'll also remind ourselves about the importance of living and being in awe. They will share their personal lives, their resilience, courage, maybe a failure, and most importantly, getting back up. My guests are willing to help others with their experiences, live life with great meaning, and give back with their hearts. Eating Well - As a spin-off for promoting healthier lifestyles (at any age!) I will share my own passions – beekeeping and plant-based lifestyle tips in the EATING WELL series. I'll be interviewing other plants-first fanatics too! Plant-rich, plant-slant, plant-forward or whatever you want to call it, let's just eat more veg! After all, at IYSL, we are about mind-body wellness, nature, and the natural, living soul-fully, and being social and out and about.
Episodes
Thursday Nov 03, 2022
Thursday Nov 03, 2022
Looking for a cerebral and social game experience? Robyn Leming, Director of the Fort Collins Bridge Center and self-proclaimed bridge fanatic, shares her story of building friendships, her brain, and a community through duplicate bridge. From an early life of family games to leading one of the few free-standing bridge centers in the United States, Robyn has led the way to make Northern Colorado a hotbed center of bridge activity. 
Research articles about bridge:
Want to connect with Robyn? Interesting in learning bridge, or visiting when you are in the area?