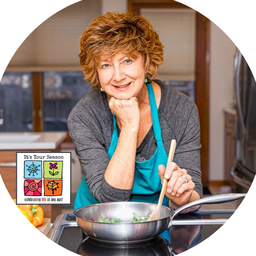 We Are Celebrating Life at Any Age! These IYSL lifestyle podcasts are you, for you, from people like you. We all share a lot as we mature in life and the journey is made even more special when we can celebrate it with someone else. In the LIVING WELL series, my guests will share their stories of being ordinary people, like you and me, and doing the extraordinary. Pivoting, building businesses, creating, renewing, and rewarding themselves by Living Well. We'll also remind ourselves about the importance of living and being in awe. They will share their personal lives, their resilience, courage, maybe a failure, and most importantly, getting back up. My guests are willing to help others with their experiences, live life with great meaning, and give back with their hearts. Eating Well - As a spin-off for promoting healthier lifestyles (at any age!) I will share my own passions – beekeeping and plant-based lifestyle tips in the EATING WELL series. I'll be interviewing other plants-first fanatics too! Plant-rich, plant-slant, plant-forward or whatever you want to call it, let's just eat more veg! After all, at IYSL, we are about mind-body wellness, nature, and the natural, living soul-fully, and being social and out and about.
Episodes
Monday Mar 08, 2021
Monday Mar 08, 2021
Kay A Lisch, Ph.D. founded the ComPro Group, Inc. in 1990 to be a catalyst for bringing people into balance and companies into alignment. Her mission is to guide individuals, teams, and organizations to engage their work with wisdom and compassion to create benefit for others. ComPro has successfully worked with over 70 organizations spanning energy, telecom, chemicals, health care, consumer products, transportation, finance, technology, manufacturing, government, service, and education.  Kay's focus is informed by her D. in Organization Development from Ohio State University, her BA in Drama and English, from The University of Texas at Austin, and ongoing study of Buddhism, psychology, and social transformation. Along with her extensive corporate career, Kay and her x-husband, Jerry founded two centers for Tibetan Buddhism, which continue to provide meditation instruction and practice for thousands of students. Kay served as Board president for KTD (what is KTD) in Woodstock New York from 1985-95, where she supported the building of the monastery. KTD continues to serve as the seat for Tibetan Buddhism in the West.
She is a dedicated meditation student. Kay has practiced and taught yoga, meditation, and mind-body practices for over 40 years. Kay is currently engaged in a yearlong Yoga certification called Manifest Your Inner Teacher and a Mindfulness Certification program at Dallas Yoga Center.  Kay's current passions are age-friendly medicine, conscious leadership,  longevity & conscious dying, ecstatic dance, compassionate caregiving, interfaith collaboration, women's development,  and mind-body health. Kay will rock your soul and help you stay forever young and playful in your quest for inner radiance, bliss, and continuous evolution.
Connect with Kay on:
Her website: ComproGroup
Linkedin: Kay Lisch
Facebook: Kay.Lisch