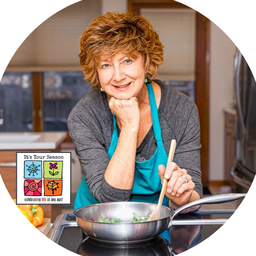 Sarah Chartier, a Colorado bsiness owner who recently completed her certification as a financial coach. Sarah is also a franchise owner of The Spice and Tea Exchange Fort Collins,  a  ​Huge Packer Fan! Wisconsin beer, cheese, and Packers are in her blood!
Sarah is like many today – balancing being a business owner,  a wife, a mother of a kindergartener and step-mom to a middle-schooler,  juggling virtual schooling, continually expanding her own knowledge, keeping customers engaged, and, of course - shopping! Most importantly, learning to stay afloat when the waves are rough.
Sarah has made three career pivots, including to and from law enforcement (you have to hear this), and taking lessons learned along the way. She loves coaching - whether it is in the spice shop engaging customers in new experiences, in law enforcement with training, and now, helping others create sustainable lives to impact their future.
How does she it, what and how does she define important, where does she find her inspiration, and what does she want to leave us with today? Let's find out!
For more information about financial coaching, and how to contact Sarah: 
and via her website: https://ramseycoach.com/livingbydesign