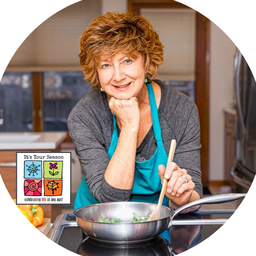 We Are Celebrating Life at Any Age! These IYSL lifestyle podcasts are you, for you, from people like you. We all share a lot as we mature in life and the journey is made even more special when we can celebrate it with someone else. In the LIVING WELL series, my guests will share their stories of being ordinary people, like you and me, and doing the extraordinary. Pivoting, building businesses, creating, renewing, and rewarding themselves by Living Well. We'll also remind ourselves about the importance of living and being in awe. They will share their personal lives, their resilience, courage, maybe a failure, and most importantly, getting back up. My guests are willing to help others with their experiences, live life with great meaning, and give back with their hearts. Eating Well - As a spin-off for promoting healthier lifestyles (at any age!) I will share my own passions – beekeeping and plant-based lifestyle tips in the EATING WELL series. I'll be interviewing other plants-first fanatics too! Plant-rich, plant-slant, plant-forward or whatever you want to call it, let's just eat more veg! After all, at IYSL, we are about mind-body wellness, nature, and the natural, living soul-fully, and being social and out and about.
Episodes
Thursday Sep 01, 2022
Thursday Sep 01, 2022
Janna Clark, Author 
Janna Clark changed the trajectory of her life when she was 19 years old; after her brother's fatal drunk driving car accident, she committed to a sober life and has not had a drink or a drug in over 30 years. To enhance her health, she became vegan in 2008.
Her upcoming memoir, The Sober Vegan, From Sunshine to SoulShine, becoming healthy one year at a time,  is her first published work. She has a coaching business and is currently accepting speaking engagements to encourage others on their journey toward a healthier life. She also works as a Certified Sign Language Interpreter part-time.
Janna currently lives in Fort Collins, Colorado, where she enjoys quality time with her two adult sons, friends, and being out in nature. Janna travels as much as possible and visits botanical gardens with each new adventure. Her most recent passion has been to remodel her RV, where she lives light on the planet.
To connect with Janna:
If you enjoyed listening to this podcast, please be sure and click to subscribe and receive the latest podcast and introduction to another wonderful individual who is celebrating their life at any age!
For my website, visit: www.itsyourseason.life
For past guests, visit: https://itsyourseason.life/recent-blogs-media/iysl-lifestyle-podcasts/ 
Discover my books and downloads: www.itsyourseason.life/store
View all my products at: https://author.amazon.com/home
Follow Lisa on:
Facebook - www.facebook.com/itsyourseason.life/
Instagram - www.instagram.com/itsyourseason.life/
Pinterest - www.pinterest.com/lisaboesen
Youtube – ItsYourseason.life
For more learning tools on how to become more plant-based:
https://itsyourseason.life/recent-blogs-media/plant-based-workshops/