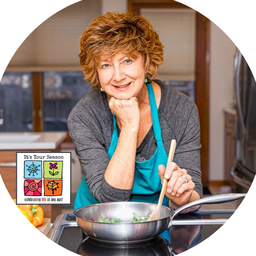 Claudia Bouvier grew up surrounded by incredible artisanal foods—and her large Italian family. After moving to the US from Sao Paulo for her career as a Civil Engineer she often dreamed about the fresh pastas of her childhood and the memories of her travels in Italy.
Claudia and her husband Ted launched Pastificio Boulder in 2018. Along the way, they've partnered with like-minded farmers committed to growing organic, heritage grains, milled their own fresh flour, and experimented with numerous small-scale pasta production and drying techniques. Two of Pastificio Boulder's craft pastas received the 2021 Good Food Awards.
Claudia first learned the art of pasta making as a child, with her Italian grandparents. And later through professional classes at the International Culinary Center in NYC and at the Laboratorio Sfoglia e Pasta Fresca de "La Salumeria", in Bologna, Italy. She also advocates for sustainable agriculture and serves on the boards of Growing Gardens and Slow Food Boulder.
Social media links:
instagram.com/pastificioboulder
https://www.linkedin.com/in/claudia-bouvier-80973591/
How to reach Claudia:
email: pastificioboulder@gmail.com
phone: 646-373-1578
https://www.pastificioboulder.com/faqs
https://www.pastificioboulder.com/our-story-1