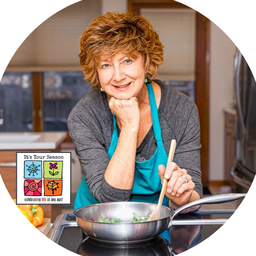 We Are Celebrating Life at Any Age! These IYSL lifestyle podcasts are you, for you, from people like you. We all share a lot as we mature in life and the journey is made even more special when we can celebrate it with someone else. In the LIVING WELL series, my guests will share their stories of being ordinary people, like you and me, and doing the extraordinary. Pivoting, building businesses, creating, renewing, and rewarding themselves by Living Well. We'll also remind ourselves about the importance of living and being in awe. They will share their personal lives, their resilience, courage, maybe a failure, and most importantly, getting back up. My guests are willing to help others with their experiences, live life with great meaning, and give back with their hearts. Eating Well - As a spin-off for promoting healthier lifestyles (at any age!) I will share my own passions – beekeeping and plant-based lifestyle tips in the EATING WELL series. I'll be interviewing other plants-first fanatics too! Plant-rich, plant-slant, plant-forward or whatever you want to call it, let's just eat more veg! After all, at IYSL, we are about mind-body wellness, nature, and the natural, living soul-fully, and being social and out and about.
Episodes
Thursday Jul 22, 2021
Thursday Jul 22, 2021
Growing up on a big farm in Eastern Colorado, KT Thompson's life always revolved around agriculture and seasonal "stuff" - except a 13-month stint in which she had a normal shift job as a phlebotomist. She completed her undergraduate in Microbiology and currently is a high school science teacher in rural Northeastern Colorado.
In recent years, she has traveled to Europe with a group of students, began beekeeping, completed a Master of Science in Biology through the University of Nebraska in Kearney. Her first manuscript, "Supplemental Feeds and Foraged Corn Grain Dust: A Comparison of the Number of Days Survived In Vitro by Young Adult Honey Bees (Apis mellifera)" has been accepted for publication in the Journal of Apicultural Science. KT started teaching and mentoring other beekeepers and has completed all coursework towards her Journeyman Certification through the Colorado State Beekeepers Association.
She is the president of the Eastern Colorado Beekeepers Association and has been elected to the CSBA board as an advisor.
KT is a life-long learner, exploring life, discovering personal aptitudes and strengths, and focuses on the simple "yes" statements to continue self-development, be a bit impulsive, spontaneous and living life to the fullest.